OontZ Angle 3: Splashproof Bluetooth Device for Indoor/Outdoor Activities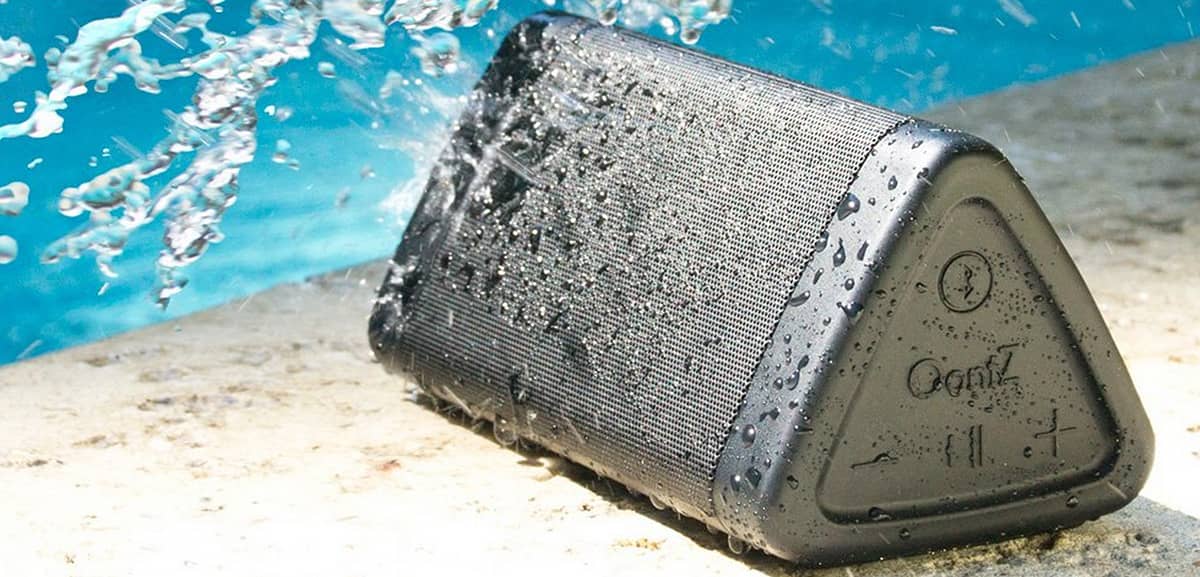 This Cambridge Soundworks OontZ Angle 3 review is devoted to a loud wireless Bluetooth speaker that can work within 100 feet. Apart from all the basic specs, the manufacturer complemented the device with the possibility to shut off automatically if being inactive. Such a solution preserves battery and eliminates the need to monitor the charge level constantly. The OontZ Angle 3 manual contains information about pairing and connection, customer support, safety, and precautions. Even some functional problems solutions are described there step by step.
Dimensions
The OontZ Angle 3 is compact (5.2 x 2.8 x 2.5 inches) and weighs only 9 ounces, so it's easy to carry it around and even keep in hand while dancing to a tune. It's easy to put it in a bag and take your device along on the trip, as its small dimensions together with the solid assembly quality allow the speaker to avoid scratches appearing and cracks on the case (which may appear due to the daily use).
Features
The Cambridge SoundWorks OontZ Angle 3 is compatible with any gadgets equipped with Bluetooth (including smartphones, laptops, and tablets). It has long battery playtime up to 14 hours in music listening mode and the ability to receive incoming calls due to the built-in microphone with improved noise-reducing function. It is capable of reproducing crisp and rich stereo sound while delivering sufficiently deep bass. Its 10W amplifier allows playing music on a max volume with no distortion. There are no side tones while playing outside, so the device can be used both inside and outside the apartment. The OontZ Angle 3 Enhanced Stereo Edition IPX5 is splash and rainproof, consequently, it's a good solution for a shower, but it's important not to dive the unit into the water to avoid serious damages.
Design
The Bluetooth speaker has a black case and a specific triangular design. Its downward-facing bass radiator positively influences the sound quality enhancement. The unit can be used both in the vertical and horizontal positions, so it's possible to lay it underneath your PC monitor. The case's quality is good as the plastic is solid.
Conclusion
The OontZ Angle 3 review demonstrates that the unit is advantageous from a practical point of view, as it is loud, compact, splash- and rainproof, works on battery, and has a decent wireless range. Moreover, the device itself controls the battery consumption and turns off in case of being non-used.